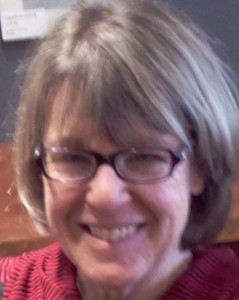 A native of New York City. Susan Noyes Platt is an independent art historian and freelance art critic, based in Seattle, Washington. She has received many grants and published in many magazines, newspapers, and scholarly books. Some of her numerous articles, essays and reviews on the intersections of art and politics are posted on this site.
Her current project focuses on artists addressing immigration and detention in historical American art, contemporary art, street actions, and activist printmaking.
Her primary concern  is to analyze the many different ways in which artists explore and define the relationship of art to politics. Over the course of her career she has began with analysis of the discourse on modernism in twentieth century US. More recently, she has also published articles on art in the Middle East, particularly women artists in Turkeyas well as reviews of contemporary art from China, Latin America, South Asia, and Europe. Her blog includes current analysis of various exhibitions, and she also writes regularly for various other publications.
Her first book, Modernism in the 1920s (UMI Research Press, 1985) based on  her dissertation, examined the critical discourse on modern art in the New York art and academic press in the 1920s before the history of modern art was codified, and many collectors and gallery directors published their own interpretations. The book also examines newspaper criticism by little know writers who often produced brilliant arguments. The book is available by ordering through my contact information on the home page.
Art and Politics in the 1930s, Modernism, Marxism, Americanism (Midmarch Arts Press, 1999) looks at the interconnections of art and politics during the Depression years. It particularly analyzes unexpected intersections of the three themes in the title, with a focus on criticism by Elizabeth McCausland, Anita Brenner, Charmion Von Wiegand, and, of course, Alfred Barr. The crucial role of Communism in creating connections between art and politics both theoretically and in practice is another theme, as is the evolution of New Deal political art under the leadership of Holger Cahill.
Art and Politics Now Cultural Activism in a Time of Crisis (Midmarch Arts Press 2011) is a study of recent events and artists, no longer an historical study, but it brings an understanding of the historical trajectory of critical discourse on politicized art to developments in the early 21st century.
It begins with the anti WTO demonstrations in 1999 in Seattle and concludes with reference to the BP Gulf oil spill in the spring of 2010. Topics include opposition to war, terrorism, racism, borders, and the violation of the earth. This period, the first nine years of the twentieth century, comprises a distinct moment when many artists and curators urgently engaged with social protest against war and torture, particularly spurred on horror at revelations of abuse at Abu Ghraib.
Since publishing this book, she continues to write as an activist on many topics,  celebrating artists who address the many urgent social concerns facing us in terms of climate change, immigration, opposition to war, ravaging of the social safety net, Israel Palestinian issues, and much more.