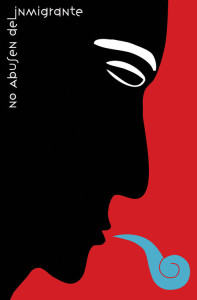 The Migration Project is making migration visible through art exhibitions. So far it has included three displays of the portfolio Migration Now published by Just Seeds and Culture Strike, one example above from Migration Now portfolio.
I curated "Migration" with  three artists with diverse perspectives.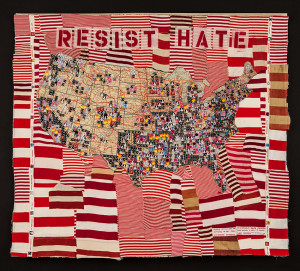 This amazing collage is one of the new works created for the exhibition by Deborah Faye Lawrence. It is based on the Southern Poverty Law Center map of hate groups in the US. The different colors represent different types of hate. The density is horrifying. Her message is powerful.